Thanks for checking out my website. I am a pastor, professor, author and blogger. My passion in life is to communicate for change through making the Bible come alive in the spoken and written word. My first book "Sideswiped" has just been released, and I am excited to share it with the world.
I regularly blog about important issues of life, leadership, faith and family. For the last ten years I've served as the Associate pastor of North Pointe Community Church in Edmonton, Alberta, Canada. I also mentor pastoral students at Vanguard College, as well as speaking in various venues about the Christian life.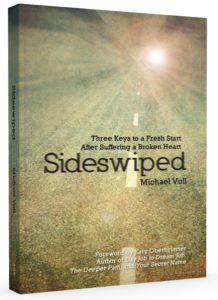 I have been happily married to Melissa for over 10 years and have two children, Aubri and Zane. In my downtime I like to golf, lift weights, play tennis, drink coffee, read novels and entertain friends while grilling a rib eye steak.