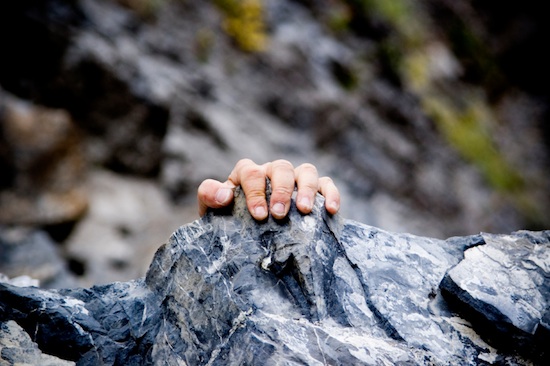 In the last few months I've read two biographies of successful business leaders, Elon Musk of Tesla/Space X/Solar City and Phil Knight of Nike. Both books were inspirational in their own way, and gave me further insight into the essential elements that drive successful companies. Elon and Phil have different backgrounds and pursuits, but they have at least one thing in common: tenacity.
What is Tenacity?
Tenacity is the quality or ability to grip something firmly. It's determination and persistence. Elon inspired me with the way he overcame technical problems with Space X rockets or testing issues with the latest Tesla model. Similarly, Phil Knight's determination floored me. He met with his angry banker monthly to get the necessary cash to grow his dream. These guys refused to quit!
Along their path to success there were many naysayers, and even more reasons why they should have cashed out and done something easier than shooting for Mars or taking on the powerhouses of the shoe industry. But they refused to give up. Their vision and dream of what could be was far more powerful than the reality of what was in the moment. They woke early, stayed up late, listened to helpful advice and tuned out anything that would take them off course of realizing their dreams (read the books Elon Musk and Shoe Dog for examples of this).
 Real Time Example
The perfect illustration for tenacity happened at the Super Bowl last month. By halftime it looked like the game was over. The Atlanta Falcons were celebrating, the New England Patriots began to look defeated and deflated (I couldn't resist using that word!). But Tom Brady, the quarterback of the Patriots, refused to quit. He kept moving forward, challenging his teammates, believing they could make the biggest comeback in Super Bowl history. I wrote them off (as did most of the viewing audience), but Tom was going to win or die trying.
And his tenacity paid off. The Patriots won. The comeback was complete. And everyone was shocked except Tom. He knew they could do it.
What's Holding YOU back?
Whatever your obstacle is today, whatever you think is holding you back, it is time to power through. It is time to dig deep. Don't run away and hide when the going gets tough. Don't shut your laptop when you are stuck for words. Don't mail it in and settled for 'good enough' when you get tired. Instead, remember why you wanted to do what you need to do. Think about the people you can influence and the way your life could change if you actually followed through on your plans.
So get to it. There is no greater joy that kicking fear in the mouth and finishing a project. Tenacity fuels our growth.